Conversations that shape tomorrow
BioAsia is an annual international event focused on Life Sciences, Biotechnology, Pharma, Medtech and Healthtech sectors and has been hosted in Hyderabad by Government of Telangana. BioAsia 2023, the 20th edition of Telangana's annual flagship event is scheduled for Feb 24-26, 2023 at HICC Novotel, Hyderabad.
Over the years the event has gained significant stature and prestige, and witnesses the participation of more than 2000 global leaders from over 50 countries every year. The convention hosts an array of activities including business partnering, exhibition, technology conferences with talks from some global thought leaders, interactive sessions, CEO Conclave, start-up showcase, bio park visits, networking dinners and more. The event has served as a platform for showcasing India to the global stakeholders and continues to play an important role in India's Life Sciences growth story.
20,000+ B2B, B2R, R2R Meetings
Participation of luminaries from 95+ Countries
250+ LoIs, Bilateral Cooperation Agreements, and MoUs
30+ Knowledge Papers and Policy Recommendations
Trade and Investment to an extent of USD 3 Bn
The pandemic has brought into sharp focus the critical need for the industry, academia, governments, regulators, and other stakeholders in the ecosystem to intensify their collaboration for ensuring healthcare innovation at scale and delivery with equitable access.
With this context, the 20th edition of Asia's largest Life Sciences and Healthcare forum will feature prominent government dignitaries, industry leaders, researchers, entrepreneurs, and other delegates, and explore the theme of Advancing for ONE: Shaping the next generation of humanized healthcare.


Mr. Bill Gates
Bill Gates is a business magnate, investor, author, and philanthropist who  also co-founded Microsoft. Spoke at BioAsia 2022.
Co-chair, Bill & Melinda Gates Foundation



Mr. Satya NNadella
Satya Naryana Nadella has also held leadership roles in both enterprise spanning a breadth of technologies and consumer businesses across the company. Spoke at BioAsia 2021.
CEO, Microsoft



Mr. Alex Gorsky
Alex Gorsky is also a member of the board of iconic global organizations including Apple and IBM. Spoke at BioAsia 2022.
Executive Chairman, Johnson & Johnson



Mr. Geoff Martha
Goeff Martha spearheads the world's leading medical technology company which offers solutions to treat a wide range of medical conditions. Spoke at BioAsia 2022.
CEO & Chairman, Board of Directors, Medtronic



Dr. Seth Berkley
Dr Seth Berkley is also the founder, former president and CEO of the International AIDS Vaccine Initiative. Spoke at BioAsia 2012.
CEO, GAVI Alliance

View all speakers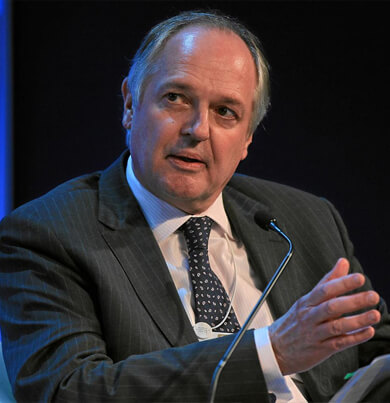 Mr. Paul Polman
Former CEO, Unilever
Paul Polman is also the Vice-Chair of the UN Global Compact, a business leader, campaigner and the co-author of "Net Positive". Spoke at BioAsia 2022.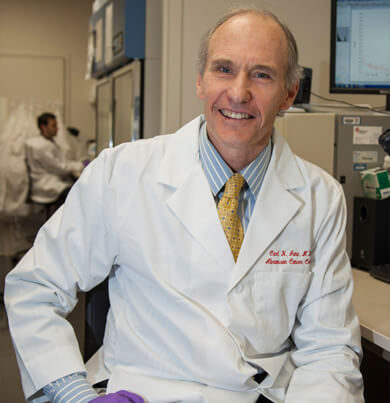 Dr. Carl June
University of Pennsylvania, CAR T-cell Therapy Pioneer, USA
Dr. Carl June's interests include lymphocyte biology, with a major translational focus on ex vivo T-cell engineering for cancer and HIV cell based therapies. Spoke at BioAsia 2012.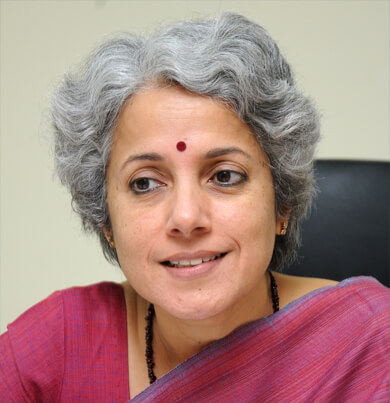 Dr. Soumya Swaminathan
CHIEF SCIENTIST, WORLD HEALTH ORGANIZATION
Dr Soumya Swaminathan is an Indian paediatrician and clinical scientist known for her research on tuberculosis and HIV. Spoke at BioAsia 2022.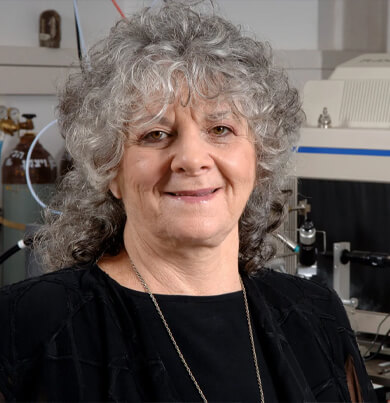 Prof. Ada E. Yonath
Nobel Laureate, Weizmann Institute of Science, Rehovot, Israel
Prof Ada E. Yonath is best known for her pioneering work on the structure of ribosomes. She is the current director of the Helen and Milton A. Kimmelman Center for Biomolecular Structure and Assembly. Spoke at BioAsia 2016.
DR. LINO BARANAO

( HON'BLE MINISTER OF SCIENCE & TECHNOLOGY, MINISTRY OF SCIENCE, TECHNOLOGY AND PRODUCTIVE INNOVATION, ARGENTINA - (@BIOASIA 2014) )

"I am pleased to congratulate the organizers on the outcome of the successful Biotechnology International Fair – BioAsia held between February 17th and 19th, 2014. Moreover, I take this opportunity to highlight the space for dialogue and networking promoted by such fair in order to seek innovation in the industrial sector through the convergence of the main stakeholders in the sector, which will allow the promotion of the value added products and technological development. In this framework, it is worth mentioning that this Ministry prioritizes international cooperation in the sector of biotechnology to provide joint solutions to the main challenges posed by the increase of population in the production of food, energy and health. Please accept, the assurances of my highest consideration."
MR. CHOI MOON-SOON

( HON'BLE GOVERNOR OF GANGWON PROVINCE, REPUBLIC OF KOREA - (@BIOASIA 2013)) )

"I'd like to take this opportunity to express my appreciation for the warm hospitality shown to Gangwon delegation visiting Hyderabad to discuss about the economic cooperation between Gangwon and Andhra Pradesh and to attend BioAsia 2013. The visit allowed an opportunity to reaffirm that both regions shared vision for economic development by promoting high-tech industry and concrete will for mutual cooperation. Moreover, a platform for future collaboration in Bio-Industry was established by signing MoU between APIIC and Gangwon Techno Park. Our entrepreneurs are also prospecting productive outcome from networking activities held in BioAsia 2013."
PROF. DR. HARALD ZUR HAUSEN

( NOBEL LAUREATE OF MEDICINE, FORMER SCIENTIFIC DIRECTOR DKFZ, GERMANY - (@BIOASIA 2014) )

"I would like to thank the organizers for the gracious hospitality which I enjoyed during my brief stay in Hyderabad. Indeed I had the opportunity to meet large number of people during the stimulating discussions. It has been a great experience to see what has been developed here and what is going on. We would be delighted to establish further collaborations with the organization. I enjoyed my participation at BioAsia very much. It has been very pleasant to meet many of the colleagues there and to enjoy the interesting program. I convey my gratitude and also my best wishes to the organizers."
DR. NARES DAMRONGCHAI

( CEO, THAILAND CENTER FOR EXCELLENCE IN LIFE SCIENCES (TCELS), THAILAND - (@BIOASIA 2015) )

"I found BioAsia 2015 to be a very interesting experience. We are all satisfied being here because we got a very good response. We have lots of visitors and some business deals, so we are very happy. I think here in Hyderabad the industry is very active and I am very impressed about how Hyderabad is building the same."
MR. SOLOMON YIMAM

( ASSISTANT COUNTRY DIRECTOR, U.S. FDA INDIA OFFICE - (@BIOASIA 2015) )

"BioAsia 2015 brought together a wide range of stakeholders and the programs were timely, relevant and substantive. I would like to congratulate you and your team for putting together a successful event. I look forward to our continued collaboration."