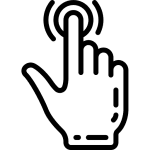 BioAsia Connect
Identify. Interact. Implement!
The exclusive internal network for all registered members of BioAsia 2023 that enables participants, delegates & Life Sciences companies across the globe to connect and share opinions, current trends & perspectives, profiles of company and much more. In fact, this is a platform for intensive one-ones and focused pursuit of opportunities and business connections.
This is your big opportunity to interact with more than 800 corporates and network with over 70 high profile global thought leaders from more than 50 countries. Join us at BioAsia 2023 and contribute to building and ecosystem that rewards all stakeholders!
Only registered attendees can log in to the portal.