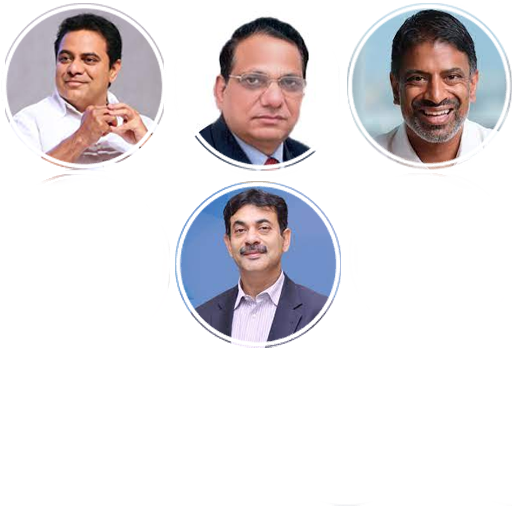 Inauguration of the 20th BioAsia Convention
Inauguration of the 20th BioAsia Convention by:
Shri. KT Rama Rao, Hon'ble Minister for Industries & Commerce, Government of Telangana
Guests of Honour:
Dr. VK Paul, Hon'ble Member (Health), NITI Aayog
Dr. Vas Narasimhan, CEO, Novartis
Mr. Jayesh Ranjan IAS, Principal Secretary (I&C), Govt of Telangana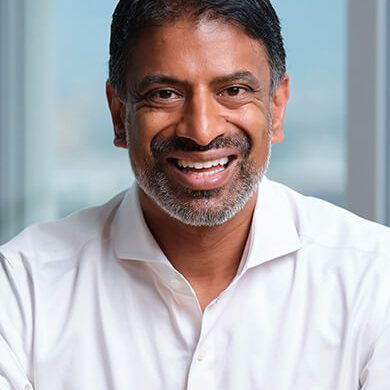 Keynote Address: Dr. Vas Narasimhan, CEO, Novartis, Switzerland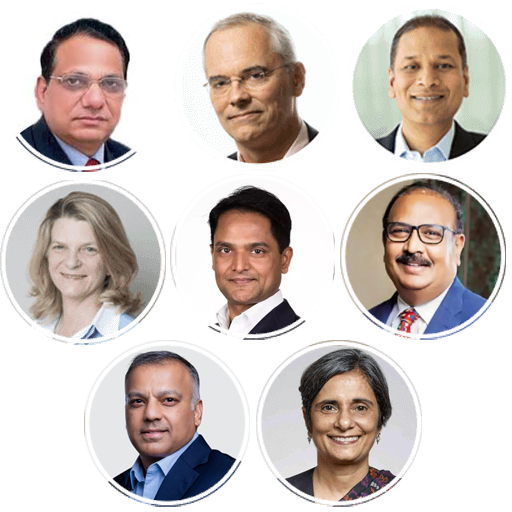 Panel Discussion - Operationalizing the "One Health" approach: Nexus of science, indigenous knowledge, policy
Importance of cross-sectoral collaboration: what are the expectations from each part of the ecosystem (what role are they expected to play/what contribution can they make)?
What policy enablement would encourage 'One Health' approach?
How to operationalize the 'One Health' approach in India?
Plenary Talk: Dr. Richard Hatchett, CEO, CEPI, UK (10 mins)
Panelists:
Panelists:
Chair: Dr. VK Paul, Hon'ble Member (Health), NITI Aayog
Dr. Richard Hatchett, CEO, CEPI, UK
Dr. Samit Hirawat, Executive Vice President, Chief Medical Officer, Global Drug Development, Bristol Myers Squibb, USA
Ms. Cynthia McCaffrey, UNICEF Representative to India
Dr. Mahender Nayak, Head of Asia Pacific, Takeda Pharmaceuticals, Singapore
Dr. Sai D. Prasad, Executive Director, Bharat Biotech International Ltd.
Moderator: Dr. Gagandeep Kang, Virologist and Professor, Dept. of Gastrointestinal Sciences, CMC Vellore
Networking Lunch & Visit to the Exhibition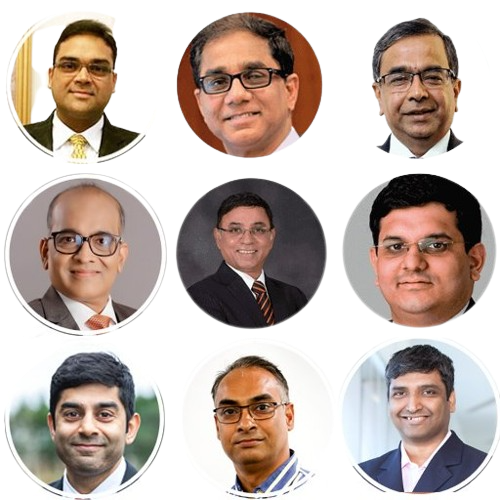 Panel Discussion - Healthcare for all: Successes, challenges, and what next?
Where are we on our journey of achieving Universal Healthcare (recognizing the success thus far, discussing future action plan)?
How can we strengthen the healthcare infrastructure/resources availability (personnel and physical)?
What role can digital/ technology and data (e.g. real world data) play in improving healthcare access and outcome?
How can we increase focus on preventive healthcare in India (insurance, awareness in masses, behavior/mindset of population and healthcare system, focus on nutrition for all)?
What new innovative and sustainable financing mechanisms can be explored?
Global best practices/case studies on use of digital, improving patient awareness/experience, innovative financing mechanisms, and achieving Universal Healthcare.
Panelists:
Dr. Basant Garg IAS, Additional CEO, National Health Authority (NHA)
Dr. Shyam Bishen, Head, Shaping the Future of Health and Healthcare, Member of Executive Committee, World Economic Forum
Prof. K. Srinath Reddy, Honorary Distinguished Professor and Goodwill Ambassador, Public Health Foundation of India
Mr. Annaswamy Vaidheesh, CEO, North star Asia LLP
Dr. Prem Pavoor, Senior Partner, Head of India & Healthcare Investments, Eight Roads Ventures
Mr. Uday Bose, Head of Human Pharma Global Go-To-Market and Business Steering, Boehringer Ingelheim, Germany
Mr. Simpson Emmanuel, CEO & Managing Director, Roche Pharma India
Moderator: Mr. Vikas Dandekar, Editor - Pharma and Life Sciences, ET Prime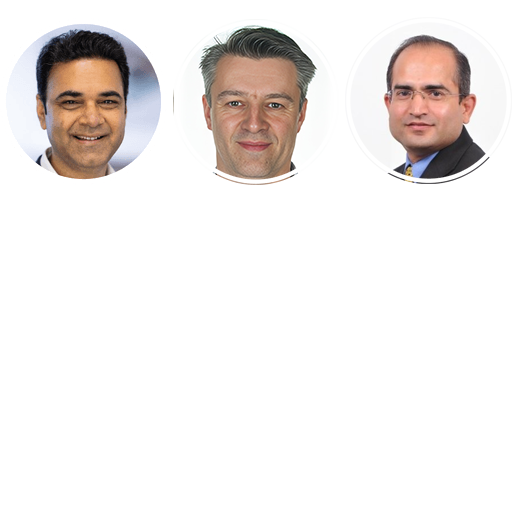 Panel Discussion - Healthcare reimagined: Telemedicine, wearables, and healthcare in the METAVERSE
Changes in patient's journey/healthcare experience due to digital technology?
Next generation remote health care models: home healthcare, virtual clinics (healthcare anywhere, anytime)?
Metaverse – new possibilities and realities?
Panelists:
Mr. Agam Upadhyay, SVP, Chief Technology Officer, GSK, USA
Mr. Philippe Houben, Head of GTM and Digital transformation - IMETA, Boehringer Ingelheim, UAE
Moderator: Mr. Ram Deshpande, Partner, Digital Transformation, EY
Networking Break & Visit to the Exhibition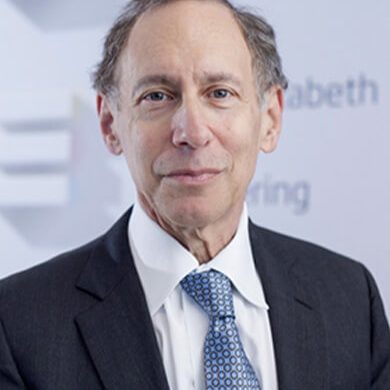 Presentation of the Genome Valley Excellence Award 2023 followed by Keynote Address:
Prof. Robert S. Langer, David H. Koch Institute Professor, Massachusetts Institute of Technology, USA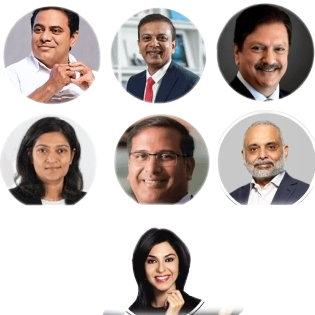 CEO Conclave Panel Discussion
Future growth driver: What's next for India?
India continues to strengthen its foothold in the pharmaceutical industry – country's leadership in generics was established long back, and COVID vaccines demonstrate industry's success in rapid innovation capabilities.
What could drive the future growth for Indian pharmaceutical industry?
China plus one opportunity
Overcoming the uncertainty of global markets
Encouraging policy for enabling innovation and self-sustenance in KSMs and API (e.g., research linked incentives/RLI)
Further strengthen presence in biosimilars market
Contextualizing new areas (e.g. mRNA technology, CAR-T) to India and emerging markets
Panelists:
Chair: Mr. KT Rama Rao, Hon. Minister of I&C, Government of Telangana
Mr. Satish Reddy, Chairman, Dr. Reddy's Laboratories
Mr. Ajay Piramal, Chairman, Piramal Group
Ms. Mahima Datla, Managing Director, Biological E Ltd.
Mr. Glenn Saldanha, Chairman and MD, Glenmark Pharmaceuticals
Mr. Hari S Bhartia, Founder and Co-Chairman, Jubilant Bhartia Group
Moderator: Ms. Shereen Bhan, Managing Editor, CNBC-TV18
CEO Conclave Sponsor

Networking Reception (Only for Invitees)
Business cocktail parties are a great opportunity to break out of your shell.

Fireside chat
Dr. Sumbul Desai, VP Health, Apple, USA
Dr. Sangita Reddy, Joint Managing Director of Apollo Hospitals, India
Panel Discussion - Data, analytics and technology to transform drug R&D: Redefining innovation
Benefits of using data analytics and technology across the R&D process, i.e. drug discovery to clinical trials (improved productivity and efficiency)
Potential of new technology platforms, e.g. cell & gene therapy, stem cell therapy, CRISPR, oncolytic viruses, RNAi
Success stories and challenges from Indian industry
Global best practices in R&D to develop, manufacture and supply innovative medicines
Importance of partnerships and collaborations
Opportunities for India pharma industry (including small biotechs and CRO)
Panelists:
Dr. S. Chandrasekhar, Secretary to the Government of India, Department of Science & Technology
Mr. Sauri Gudlavalleti, COO, Sai Life Sciences
Dr. Christine Durinx, Managing Director, VIB, Belgium
Mr. Mahesh Bhalgat, COO, Syngene
Dr. Arun Anand, COO, Immuneel Therapeutics
Prof. Rahul Purwar, Associate Professor – IIT Bombay, CEO & Founder, ImmunoACT
Sunil Thakur, Partner, Quadria Capital
Moderator: Dr. Narendra Chirmule, Founder-director, SymphonyTech Biologics
Co-moderator: Ms. Anju Ghangurde, Executive Editor, Scrip
Session Sponsor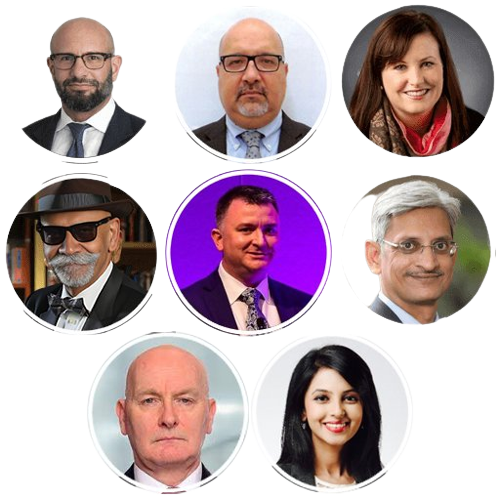 Panel Discussion - India for India and India for world: Where does quality stand?
What challenges we face today in India regarding drug and device quality/quality perception?
What have we done to increase focus on drug and devices quality and how successful have we been?
What more needs to be done?
What are the real issues and how can we address those (e.g., infrastructure and people/training/culture investments to establish right quality frameworks, and establish quality by design?)
Will digital transformation help?
What other urgent initiatives do we need to take?
Panelists:
Mr. Mark Abdoo, Associate Commissioner for Global Policy and Strategy, US FDA
Dr. Carmelo Rosa, Director, Division of Drug Quality, CDER, US FDA
Dr. Sarah McMullen, Country Director - India, FDA
Prof. Sarfaraz K. Niazi, Adj. Professor of Pharmaceutical Sciences, University of Illinois, Chicago, USA
Mr. Ian White, Executive Director, NSF Health Sciences and Former GMDP Inspector, MHRA UK
Mr. Pavan Kumar Mocherla, EVP & President Greater Asia, BD
Mr. Michael Cutter, Chief Quality Officer, Biocon Biologics Ltd.
Moderator: Ms. Ekta Batra, Anchor & Associate Editor Research, CNBC-TV18
Panel Discussion - Med-tech penetration: What is the way ahead?
India has been strong in frugal innovation as also evidenced by some innovative COVID diagnostics: how can India continue to build strength?
Digital therapeutics (e.g. sensor and AI-based diagnostics and treatment) – with the inherent IT strength, how can India make it big in this space?
When and how will India foray into complex and innovative medical devices?
What are the regulatory transformation requirements?
Panelists:
Mr. Michael Blackwell, Vice President & Managing Director – India, Medtronic
Mr. Bhargav Kotadia, MD, Sahajanand Medical Technologies Ltd.
Mr. Shishir Agarwal, Managing Director, Terumo India Pvt. Ltd.
Mr. Rajiv Nath, Forum Coordinator, Association of Indian Medical Device Industry (AiMeD)
Mr. Amit Chopra Managing Director, Thermo Fisher scientific - India And South Asia
Session Sponsor

Panel Discussion - Integrated Healthcare: the future of care delivery model
Globally, all healthcare systems are moving towards Integrated healthcare to improve overall health outcomes for patient and reduce healthcare costs.
Tech industry will contribute to next-generation health and the new interplay of strategic partnerships, advanced technologies, and data strategies in health care.
Interoperability is a very important requirement for integrated healthcare systems – what is the plan to ensure this?
What regulatory and policy interventions will be required for the entire ecosystem to work collaboratively, while keeping patients at the center?
How can technology enable providing healthcare in the hinterland? Is it easier to start integrated healthcare in the hinterland?
How will technology enable in drug registry and create measures to tackle counterfeit drugs?
Panelists:
Mr. Jayesh Ranjan IAS, Principal Secretary, Dept. of Industries & Commerce, Government of Telangana
Dr. Ramesh Byrapaneni, Managing Director, Endiya Partners
Mr. Max Narr, CEO, Endosane Pharmaceuticals GmbH and Chief Investment Officer, Sanity Group, Germany
Mr. Alok Joshi, CEO, ABCD Technologies
Mr. Sanjeev Malhotra, CEO, Centre of Excellence for IOT & AI, NASSCOM
Ms. Samhita Dass Digital Specialist, National Health Authority Of India & Board Member, Seeds India
Dr. Makarand Jawadekar Advisory Board Member, Healthworks DX
Moderator: Mr. Suresh Subramanian, Partner and National Life Sciences Leader, EY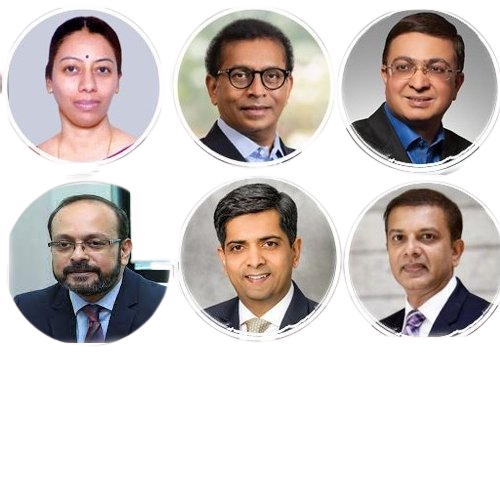 Panel Discussion - Global Supply chain transformation
Where are we two years post COVID? How much did India actually benefit from China Plus One strategy?
What further investments are required?
What regulatory and government support is needed?
What role can technology play?
ESG/Sustainability enablement practices in relation to manufacturing/supply chain? Adopting ESG as a culture
Panelists:
Ms. S Aparna IAS, Secretary to the Government of India, Department of Pharmaceuticals
Mr. Manni Kantipudi,CEO,Aragen Life sciences
Mr. Sanjiv Navangul, MD & CEO, Bharat Serums and Vaccines Ltd.
Mr. Suresh Pattathil, President OPPI and MD Abbvie, India
Mr. Narendra Otsawal, MD, Warburg Pincus
Moderator: Mr. Satish Reddy, Chairman, Dr. Reddy's Laboratories

Startup Showcase and Valedictory Ceremony
Chief Guest: Shri. KT Rama Rao, Hon'ble Minister for Industries & Commerce, Government of Telangana
Gala Dinner (Only for Invitees)
Exhibition and Networking
*Programme is subject to change